At DocMorris, excellent customer service is of paramount importance. One department that has internalized just that is the Customer Service team. Petra, who has been with DocMorris for seven years, takes us on a journey through the diverse world of customer support and offers insights into the dynamics that make her job so fulfilling. Together with the 26-member team, she has a clear mission: to competently answer customer inquiries in the areas of order status, vouchers, invoices, login process and general concerns. This responsible task requires a versatile range of skills as well as a profound understanding of the individual needs of customers and internal processes. Communication takes place through various channels, including e-mail, mail, and telephone. In addition, employees maintain close contact with external service providers to clarify specific inquiries quickly and competently. Regular exchanges with our Pharma Customer Service team, which deals with customers' pharmaceutical issues, also help to deal with the complexity of the issues.
The basis of success: collaboration and expertise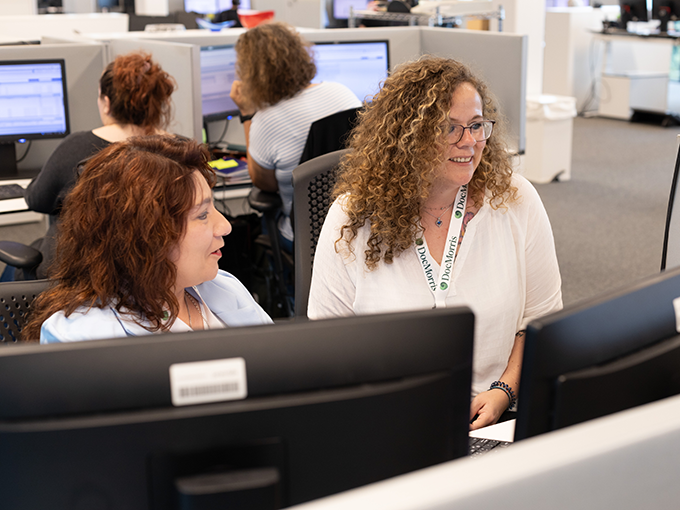 What makes the Customer Service team stand out is the strong internal communication. "I value our open exchange with each other and really enjoy growing and moving things forward with the team," Petra says, beaming. Collaboration is highly valued, and every employee and staff member are always in the loop about current promotions, website changes and recent updates. Customer focus, helpfulness, solution orientation, technical affinity, friendliness, and in-depth process knowledge are the key qualities that are impressed in this job. The ability to work in a flexible and agile manner is invaluable as requirements and customer needs are constantly evolving.
Growing and succeeding together
Petra emphasizes the sense of togetherness that prevails at DocMorris: "The team is super. We all support each other, so there's a really great sense of cohesion!" Mutual assistance is not just a phrase here, but a lived reality. Employees share their knowledge and work closely together to overcome challenges. Internal events and the opportunity to work in the mobile office on a daily basis contribute to the satisfaction of the team members. This varied and challenging job offers room for personal development and professional growth at the same time.
Challenge as an opportunity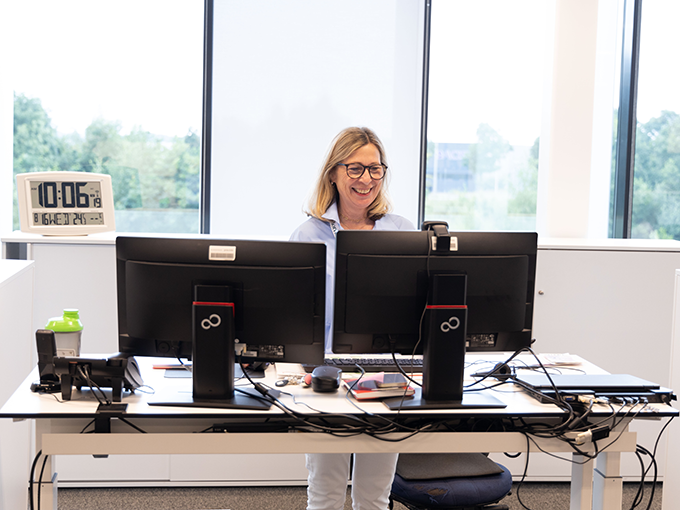 What fascinates Petra most is the variety in her job. "Every day I encounter new challenges that help me grow and develop personally." In addition to customer support, there are a variety of projects in which team members can get involved. These range from data protection and escalation cases to stakeholder management and process development. This gives employees the opportunity to grow with the additional responsibility - the foundation for a career with development prospects in Customer Service at DocMorris.
Fun, development, and security
For Petra, her job at DocMorris is a future-proof job with the opportunity for personal and professional development. In her position as a customer support expert, she has the opportunity to help others while actively participating in shaping DocMorris.
If you want to join Petra and the Customer Service team in ensuring that customers not only receive products, but also expert support, check out our open positions!